Based in Melbourne, Victoria, Australia, Paul was exposed to music at an early age. At age 6 he began studying the organ. At age 12 he had began playing clarinet, and by age 15 was also honing his skills on saxophone in various school ensembles.
During his teen years Paul studied with Fred Hosking, Mark Franklin, and Martin Jackson. He performed in Symphonic ensembles, dance bands, concert bands and also started his own saxophone quartet.
He attended prestigious Melbourne University for a year, crafting his musicianship and developing a passion for improvisation and jazz. Studying saxophone and winds with Tony Hicks also led to a love of the Flute which he began to study with Ann Cecil. Transferring to the Victorian College of the Arts (VCA), Paul spent the next three years honing his jazz and improvisation skills and performing in the University Flute ensemble. Studying with Ian Chaplain, Bob Sedergreen, Brian Brown and Tony Hicks further fueling his passion for music.
During this time Paul began performing with the famed "Sundowners Bush Band", performing at many hotels and clubs around the globe on more than 20 international tours and developing a love and respect for Irish music.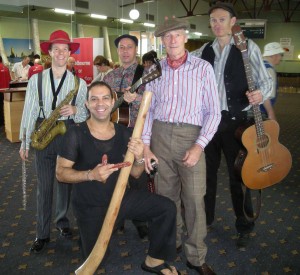 Upon graduating from the VCA, Paul gained his A. Mus. A certificate (flute) from the Australian Music Examination Board. Following his passion for high quality teaching and performing, he spent 6 months studying in New York with some of the world's leading teachers and musicians including George Garzone, George Coleman, Barry Harris, Dave Valentin, Andrew Sterman, Rob Scheps, Lawrence Feldman, Keith Underwood and Helen Campo.
Paul spent the next few years developing his performance and teaching skills.
In 2002, Paul collaborated with drummer Mark Lockett, leading to long friendship and many musical outcomes. He has co-led fourteen successful tours to New Zealand and more recently performed at the 2011 & 2013 Tauranga International Jazz Festival whilst on tour promoting his music. A 5 year residency gig in Melbourne culminated in the launch of a live recording "Live at Spleen".
In 2009, Paul released his debut CD "Get Sorted". Featuring all original compositions, the line-up included Kim Kelaart – B3 Hammond Organ, Stephen Magnusson – Guitar, Mark Lockett – Drums, Paul Van Ross – Tenor/Soprano Saxophones.
Paul is also passionate about composing music for his Music Allsorts series to help the music education and inspiration of young musicians.

In 2009, Paul travelled to Cuba where he studied the Cuban flute Charanga style and developed a love of Cuban dance and music.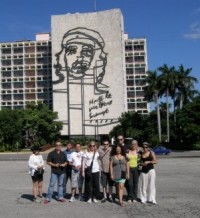 In 2013, Paul released his 2nd CD "The Buck Stops Here" and additional works under the Music Allsorts series.
In 2013, Paul again travelled to New York and Cuba for further study. During this time he also recorded an album in New York and another album in Havana with some of the best musicians in the world.
Paul has extensive experience as a soloist and as a member of various ensembles. He has performed with saxophone quartets, clarinet quartets, flute ensembles, big bands, jazz bands, Irish bands, African bands, funk bands and professional theatre orchestras. His versatility has enabled him to play a broad range of musical genres.
His live shows are highly energetic, dynamic and display rhythmic prowess. Be sure to catch his original compositions that emphasize hard swing and jazz grooves and vamps.